May
Scibal Day - date still to be determined - a day of calligraphy and illumination!
June
Queen's Birthday Collegium and Craft Expo
Join us for a weekend of teaching and learning!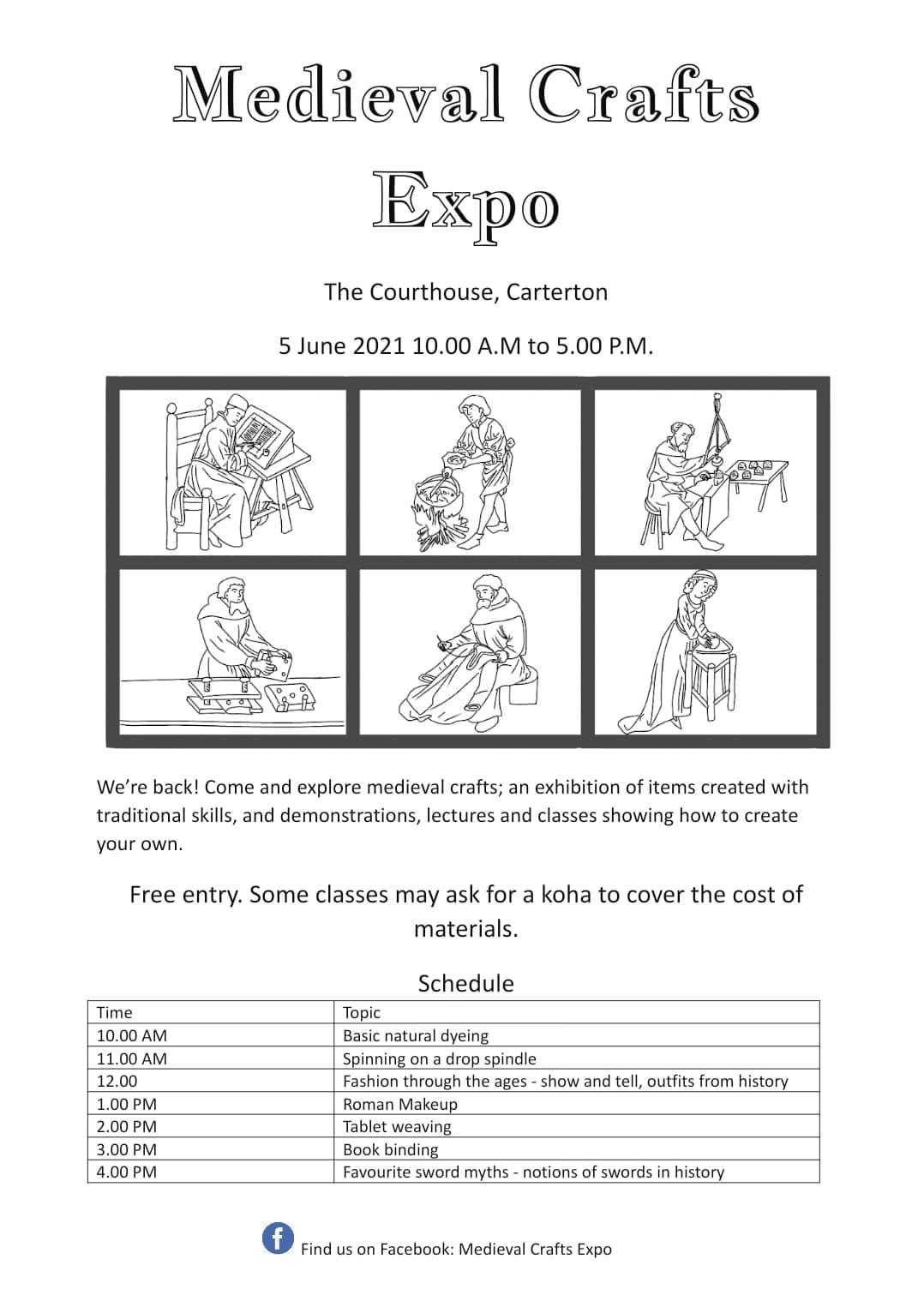 Please contact sca.wairarapa@gmail.com to register for this event.
Sunday. (6 June) a traditional collegium with classes on a wide range of topics - Cost $5 (members) or $7 (non-members) and possible Koha for some classes to cover materials.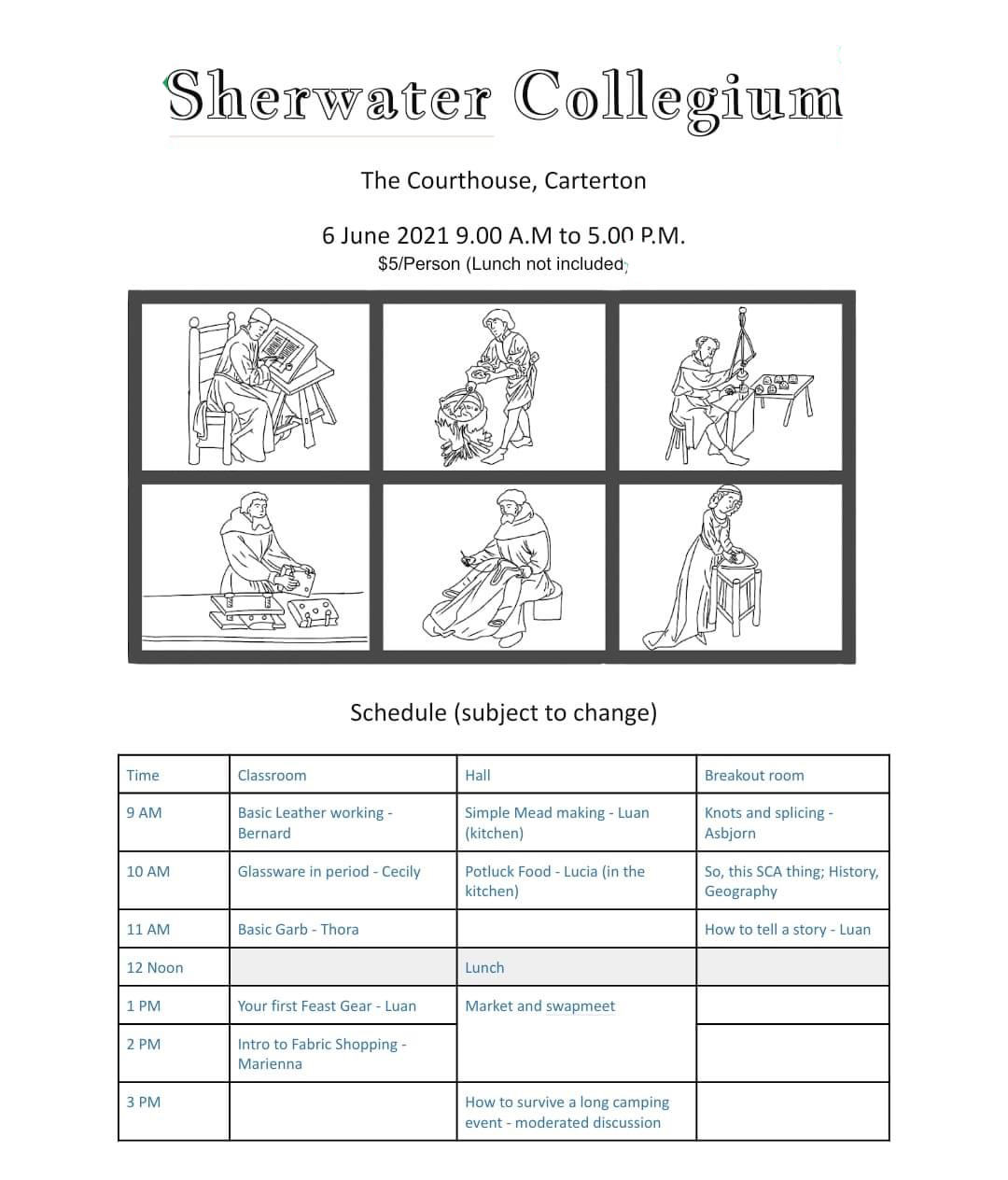 Please contact sca.wairarapa@gmail.com to register for this event.
July
Winter Day of Fun / Make Stuff - an opportunity to make some winter clothing in preparation for Darton Anniversary.
August
Darton Anniversary - 20 - 22 August
Theme - Roman Saturnalia
The Roman midwinter holiday was the beginnings of modern Christmas. People had time off work, ate lots of food, and it was the one time of year when everyone was supposedly equal. Masters and servants would sit at the same tables and eat the same food. Gifts were given, homes were decorated, and a good time was had by all.
The event will be framed as a Saturnalia. The food will be Roman-themed, and decorations, activities and entertainment will take inspiration from Roman history. It is intended to involve the kids in the event too, by getting them to do the decorations for the hall and have kids' combat and arts and sciences.
There will be a gift registry for those who wish to participate in gift giving
Location:  Brookfield Outdoor Education Centre, Moores Valley Road, Wainuiomata, Lower Hutt.
This is an event with sleeping in Bunk rooms., however, if you wish to be under canvas, please contact the event steward at sca.wairarapa@gmail.com.
Cost:  Adult (SCA Member) - $85; non-member $87.  Teens (13 - 18) $85; Youth ( 6- 12) $65; Children (5 and under): $40.